check out my story on
previve.com
! just scroll to the bottom and there i am or go directly to my story:
http://previve.com/?p=747
or read the cut and paste below.
claudia gilmore
is documenting her experience and created previve.com. i credit claudia with empowering me to look at my journey differently. it wasn't until a few months ago that i felt i could embrace the word previve and be proud of my journey. now that i am completely done with the mastectomy and reconstruction i am proud of myself! i have seen what i am made of and i know who i am now. and...i am a previvor!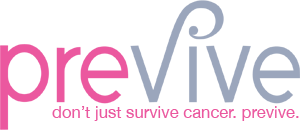 Rachel Hommersen
By

Previve

on December 22, 2010 | Category:

Previvor Stories | 1 Comment

My name is Rachel Hommersen, and I am a Canadian previvor. A previvor does not in my case, mean you have a genetic mutation that might be harmful (or at least one that has been identified). My family went through genetic testing and we received results last month, however, our results were somewhat ambiguous. A BRCA2 mutation was found, but research has suggested on various fronts that our mutation could either be harmful or not. It is called a 'genetic mutation of unknown significance' but more and more research is showing it to be a benign mutation and insignificant. I need to listen to my family history as a guide and 5 cases of breast cancer speak loudly.
On a more realistic note, I have been aware of my risk for breast cancer the past 3 years. Apart from the possibly damaging BRCA2 mutation, I have already been assessed as having a 35-40% risk factor for breast cancer based on family history and personal risk factors alone. I have since reduced my risk to between 1-3% by undergoing a bilateral prophylactic breast mastectomy in April of 2010.
My personal story starts like many other stories before me. In November 2007, I casually found a lump in my left breast while sitting at my computer. Instantly, I was filled with fear. At 31, I had never paid attention to my breasts. Sure, I performed the odd breast self examine, but the fact was, I had detached myself from my breasts and had much self-loathing towards them. Ultimately, I half-expected them to kill me after watching my mother battle and succumb to breast cancer at the young age of 38.
Within an instant of discovering that lump, I was overcome with overwhelming fears that my breasts were going to betray me. In fact, they had. Fortunately, the lump was benign, but I was diagnosed with various proliferative breast diseases including Fibrocystic Breast Disease, Apocrine Metaplasia, and Sclerosing Adenosis (pre-malignant). The lump I originally discovered turned out to be an Intraductal Papilloma.
With these findings, I was thrown into the world of high-risk surveillance. Every 3-6 months, I would have a mammogram, ultra-sound, MRI, or any combination of the 3. After 2 years of surveillance, it no longer became the right choice for me. High risk surveillance equaled high anxiety 24 – 7. I was breast obsessed! After much heart ache and research, I gradually came to the decision that I would have a bilateral prophylactic breast mastectomy – the removal of both my breasts.
On April 14, 2010, I underwent a Nipple Sparing PBM with expander placement. I experienced several complications following surgery including a Pneumothorax (collapsed lung) and Clostridium Difficile (a bug I picked up while in hospital, which, in combination with antibiotics, caused severe diarrhea and dehydration requiring an additional 3 day hospital stay), but luckily, nothing that affected the outcome of my surgery.
I am in celebration mode now! After undergoing 8 months of reconstruction from my first surgery in April of 2010, on December 6, 2010, I had my exchange surgery. My results are stunning and impressive. As I write this, it has only been 7 days since my final surgery, but I finally feel that this chapter of my life is closed. I can truly move forward with out the threat of cancer and live my life! Life is moving full speed ahead and I am so ready to give back to the friends, family, and strangers that have given so much to me over the past few years. In January, I will be embarking on a new life, and attending college to become a Nurse.
If you would like to learn more about my story, I invite you to visit my blog: http://losingtheboobs.blogspot.com I had much support during my experience from sources such as FORCE and other fellow bloggers like Claudia who've experienced similar journeys. It has been therapeutic to document my story, knowing I am helping take the mystery and fear away of breast mastectomy with reconstruction. I am very candid about my experience and show no shame by sharing photos of my surgery, reconstruction, and exchange. I invite you to visit my site, or recommend it to a friend who may be in need of the resources I share on my blog.